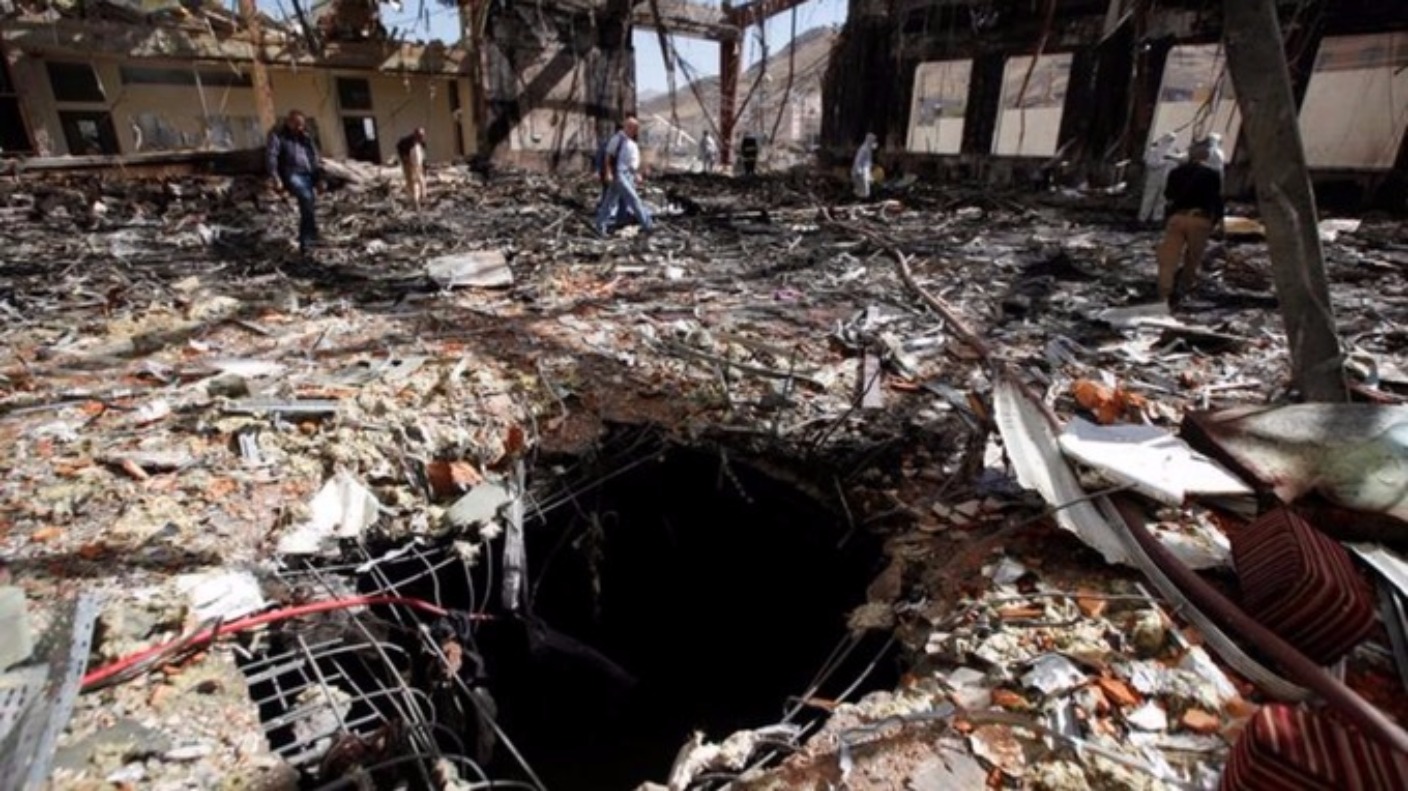 Officials in Sana'a have reacted positively to calls from the United States and Britain for an immediate and unconditional ceasefire but warn that any talks that follow must be "realistic."
"We are ready" one official said. "As soon as they stop attacking us we will stop defending."
US Secretary of State John Kerry said a ceasefire could start as early as Monday: "This is the time to implement a ceasefire unconditionally and then move to the negotiating table…We cannot emphasise enough today the urgency of ending the violence in Yemen."
The call for a ceasefire comes after an air strike on a funeral hall in Sana'a that killed 140 people including important moderate leaders who were seen as key to any peace talks.
US officials announced an immediate review of their military assistance to the Saudi-led coalition that has been fighting to restore Yemen's former president to power after he was ousted by an alliance of Houthi militia fighters and troops loyal to another former president.
The coalition made some military gains in the early months of the war but the conflict has now become a stalemate characterised by a bombing campaign that has repeatedly hit civilian targets.
The British government has stood by it's Saudi allies, refusing to criticise them even after the funeral hall strike but American impatience with the progress and conduct of the war was clear: "We have been uncomfortable with the prosecution of the war in terms of the civilian casualties.
"We've worked with the Saudis to try and help them reduce their civilian casualties. The strike on the funeral was really, really hard to swallow" said a senior administration official.
Behind the scenes moves towards a ceasefire have already taken place.
Two American nationals who had been detained by the Houthis were released and flown to neighbouring Oman on a UN flight.
The Houthis negotiating team who have been stuck in Muscat since the Saudis closed Sana'a airport have been allowed to return to Sana'a.
Despite the failure of previous talks there are genuine hopes for peace.
Neither side can win militarily, both have much to lose if this war drags on.